WeGovNow (H2020 completed)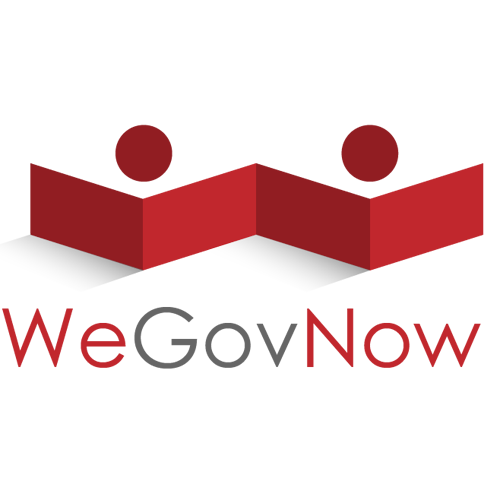 Towards #WeGovernment: Collective and participative approaches for addressing local policy challenges
The platform allows people to report local community problems and explore ways of solving them through collective action. It addresses the current limitations of e-participation by encouraging citizens to debate, develop and vote on concrete policy suggestions.
The WeGovNow project is a research and innovation action funded under the Horizon2020 programme of the European Commission. It started in February 2016 and was completed in January 2019.
With its slogan "Towards WeGovernment: Collective and participative approaches for addressing local policy challenges" the WeGovNow project has been developed against the background of the ongoing transformation of the public sector. A key objective of the project was to make a contribution to the transition from viewing citizens as mere customers of public services towards what has occasionally been called WeGovernment, considering citizens as partners. Against this background, 12 partner organisations have joined forces in the WeGovNow project to tap into the potentials provided by participatory online technologies. During the initial project phase an online engagement platform, the WeGovNow platform, has been developed. The WeGovNow platform integrates different civic participation functions to support communication and collaboration of local stakeholders with a view to addressing local policy challenges in a participatory manner, thereby involving local residents, civil society and the public administration. During the final project year, this platform has been piloted under day-to-day conditions in terms of a publicly available service in three municipalities, namely the City of Turin (IT), the London Borough of Southwark (UK) and San Donà di Pave (IT).
INFALIA in WeGovNow
The role of Infalia in WeGovNow was to make available the implementation of ImproveMyCity, an e-Government web and mobile application promoting direct citizen-government communication and collaboration and to drive the development effort towards the expansion and customisation based on WeGovNow needs. The design and implementation of the trusted marketplace mechanism (offers & request) to provide automated matchmaking between WeGovNow users, was another major task of Infalia. Overall, Infalia has contributed its expertise and experience from previous and progressing projects and current active installations of its services and products. Also, Infalia led WP1 (Conceptual & methodological framework consolidation).
Learn more about our role at https://infalia.github.io/wegovnow/imc-core
This project has received funding from the European Union's Horizon 2020 research and innovation programme under grant agreement number 693514